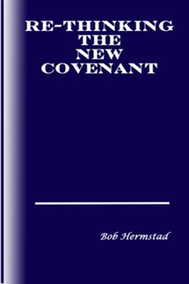 - August 2014 - 
Major updates!
 Many new notes! 
 Many corrections!
                       - A new approach to Bible study!
                       - Easy to read format!
                       - Shatters many traditional myths.
                                                               - A study guide like no other!
          If you're SERIOUS about knowing The Truth you'll want to get this today!
                             Available NOW on-line in PDF format - FREE!
                             Discover facts you've never been taught before.
__________________________________________________________________
Dedicated to seeking The Truth. The result of over 50 years of study and reflection.
                                    This is the AGE OF DECEPTION!
                        Be very careful about what you accept as "truth".
__________________________________________________________________
The Really Important Stuff
God's Name Revealed
   God - In English Translations
   Praise His Hame - YAHWEH
   Pronouncing The Name
   Taking God's Name in Vain
   Jehovah - Wrong From Start
What YAHWEH Is - and Is not
The Messiah's Name
   His Name is NOT "JESUS"
   The Lord
   Titles of The Messiah
   The Letter "J"
The New Covenant 
Traditions of Men
The Holy Spirit 
The Rapture
Bible Errors 
Relationship 
Know The Truth
Definitions  

Scripture Studies
Angels
Clean or Unclean
Come out!
Compassion
Darkness to Light
Grace
Hell is Guaranteed - Heaven is Not
The Holy Spirit 
Kindness
Mercy
Pity
The Presence of YAHWEH
A Promise From YAHWEH
Satan, The Devil 
The Seed of Abraham
Sign Of The Times
Trumpets in Scripture

The Messiah - Key Events
  - His Life
  - His Last Days
  - His Crucifixion and Death
  - His Resurrection
  - His Second Coming
A Word Study on "Power"
  - Power - Part 1 - Hebrew
  - Power - Part 2 - Hebrew
  - Power - Part 3 - Greek

Special Articles
Abortion 
Adultery 
Alcohol 
Anger 
Confused About The Bible? 
Courage 
Creation 
Deception 
Easter or Passover
The Feasts of Israel
Hyssop In Scripture 
Interest Rates - Usury
Life-Style Survey 
Seeking YAHWEH 
What can you do?
Worship - What is it? 

CONTRIBUTIONS

Articles By Others
Do We Believe God?, 
    by E. W. Bullinger
THINK about what you're reading - don't just "read" it.

Test whatever you read against Scripture.

Look up the definition of every word, so you understand what each one means.
Understand that the context is crucial to your understanding. If you take something out of context it changes the meaning in many cases. 
[Context means, what is being talked about, to whom, by whom, and under what circumstances.]

Do your own homework! Do not trust others to do it for you!





               

YAHWEH is not a man that He should lie. Numbers 23.19.


NOTE: Scripture verses with the following reference (RTNC) are from the NEW BOOK,  Re-Thinking The New Covenant. They are not always presented in exactly the same format as they occur in the book due to space considerations, but the text is the same. The individual books are presented in PDF format.
They're FREE!. Get your copies today, and send some, or send links to them, to everyone you know.